Jimmie Rodgers saw Miles & Miles
of Texas and moved to San Antonio
from
Waiting For A Train with Merle Haggard
by
Buffalo Benford Standley
Copyright © 11-1-2019 -- Benford E. Standley
=================================
From research on my book Waiting For A Train With Jimmie Rodgers and Merle Haggard,
used for the script development on biopic movie titled Jimmie Rodgers The Man That
Started It All and a Chapter in my memoir. Benford Standley
Cut to: A 1910 Medicine Show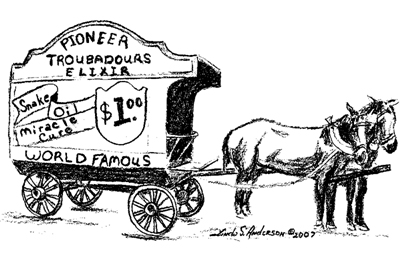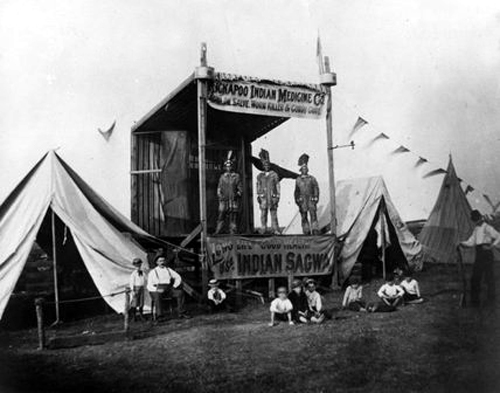 In the beginning there was the Medicine Shows, Tent Shows, and the Rag Operas
Jimmie Rodgers ran away with a medicine show when he was 13, his father told him you have to go to school or work for the railroad. From that point on he rode the rail and carried his guitar and his constant dream to be a big star with him for the next 23 years. As a young boy he'd already gotten into trouble taking his aunts bed sheets when he was but 10 years old and doing a tent show in town. Later using his dad's credit at the general store to buy a tent and do his own tent show as we were surely seeing a passion that he had. His mother died when he was six and with his father's work on the railroad Jimmie was left with family and foster homes, and became somewhat a street kid himself, for awhile in Geiger, Alabama where he said he was born, and I agree on that fact, yet still in discussion, and he would live in Pine Ridge, Mississippi with family, and times in Meridian, Mississippi where there was more trouble to get into, it was a railroad hub and many medicine and tent shows were coming to town. He was in and out of Meridian and when down and out broke as he got older he would go there but did not ever stay long.
| | | |
| --- | --- | --- |
| Jimmie Rodgers | Railroad Switchman | The Iron Horse |
Merle Haggard told me he first ran away when he was 11 and hopped a freight just a block from where he lived in an old converted railroad box car with his mother and brother after his dad died when he was a boy. They lived in Oildale a bedroom community outside of Bakersfield, California where migrant Okies and others migrated to during the Great Depression and Dust Bowl Days. He began a lifetime of movement not unlike Jimmie Rodgers, and his friends Lefty Frizzell, Willie and Johnny Cash. Merle's dad had worked for the railroad. Merle sang songs of his life on the run. He was first locked up when he was 16 for not showing up in school. I have written three books covering homeless and runaway children in the United States and through high school and college in Texas I worked for the railroad in the Fort Worth and Dallas yards. I find the serendipity in the life of Jimmie Rodgers, Merle Haggard and myself, and want to tell a little more of Jimmie's story and especially Jimmie as a son of San Antonio and the Texas Hill Country.
| | |
| --- | --- |
| | |
During Jimmie's days growing up as a teen, and like his dad, he worked on the railroad out of the Meridian, Mississippi railroad yard where he would find himself traveling East to Atlanta and Asheville, NC and heading west on the train through New Orleans, Houston and San Antonio, Texas. Or passing on through as he did in 1916, heading through Texas riding the rail west to look for work in El Paso or Abilene. Rodgers was getting to know San Antonio and the wide open spaces of Texas. He would pass through San Antonio later headed to Tucson and the high desert on a quest for health in the dry mountain air, to relieve the pain of his bouts with tuberculosis that he suffered from. In 1926 he and his wife Carrie got stuck in San Antonio for a few days with not a dime to their name and got out of that situation and on the rail back East. The story of Jimmie Rodgers living in San Antonio and his love for Texas is not known by many and only a few writers have connected all the Texas dots in his life and those final five years of his life in the Texas Hill Country. The miles of roads he traveled and rails that he rode on the trains that he rolled on all across the big state of Texas, the buskin' that he did in the small towns as he traveled hopped trains and hoboed, where he always carried a banjo or a guitar. Sometimes he had to pawn it and many times he would return with the money to pick up one he left on the trail. Jimmie loved the image of the cowboy and his trips through Texas had a big influence on his life and music.
Down the track one day Jimmie would be known as "The Singing Brakeman" and "The Blue Yodeler," then the honor of being known as the "Father of Country Music." He would become the first entertainer to be on a U.S. Postage Stamp and after his passing he would receive the Lifetime Achievement Grammy at the 2017 Grammy Awards in Los Angeles some 84 years after his death and given posthumously to his great grandsons James and Austin Court. He was the one of the three first inductees into the Country Hall of Fame with Hank Williams and Fred Rose where on his plaque it states "The man that started it all." The Songwriter's Hall of Fame inducted Jimmie Rodgers along with Irving Berlin, W.C. Handy, Stephen Foster, Cole Porter, George Gershwin, Woody Guthrie in 1970. In 1986 he was induced into the Rock and Roll Hall of Fame and his status was a "musical pioneer," then in 2013 he was inducted into the Blues Hall of Fame after having receiving the W.C. Handy Blues Award years before. "Blue Yodel # 1" aka "T For Texas" received a Grammy Hall of Fame Award inclusion in 1985, and in 2004 the song was listed on the National Recording Registry of the Library of Congress. "Blue Yodel No. 9" was selected as one of The Rock and Roll Hall of Fame's 500 Songs that Shaped Rock and Roll. No living man, woman or band on earth that was a singer, songwriter, picker or otherwise that has accomplished these accolades.
Jimmie Rodgers was one of the lead characters in the first two hours of Ken Burns September 2019, 16- hour eight-part PBS Special Series on Country Music, with 45 minutes on "the man that started it all." Ken Burns said "From Jimmie Rodgers and the Dust Bowl to Dolly Parton, Nashville, Memphis and the heart of America. This is a music in which you can hear the lyrics and it is about emotions and experiences and stories." I had done work with the Burns team some 5 years before the release, furnishing them with Merle Haggard pics from his younger days and would get reports on how big a roll that Jimmie Rodgers and Merle Haggard were going to play in the film. Dayton Duncan, Burn's co-producer and writer of the 16 hour series commented, "We hope people understand what a giant figure Jimmie Rodgers is in music. He is a giant in our film. We cover his life and death in the films first episode, but he lives on in every episode of our 8 part series."
Nolan Porterfield

"He was a performer of force

without precedent with a sound

as lonesome and mystical as it

was dynamic. He gives hope to

the vanquished and humility

to the mighty." ~Bob Dylan

Bob Dylan 1997 Tribute
Nolan Porterfield, who wrote a great biography The Life and Times of Jimmie Rodgers, said in an interview in the JR Saga film, "Everybody was influenced by Jimmie Rodgers whether they know it or not." Bob Dylan on the liner notes of his 1997 Songs of Jimmie Rodgers: A Tribute wrote, "Jimmie Rodgers is one of the guiding lights of the twentieth century whose way with song has always been an inspiration to those of us who have followed the path. A blazing star whose sound was and remains the raw essence of individuality in a sea of conformity, par excellence with no equal." Bill Monroe said he owes his becoming the "Father of Bluegrass Music" to Jimmie, because when Bill released Jimmie's "Mule Skinner Blues" it became his signature song, thus began the huge bluegrass music revival in county music from this paring that took Monroe to the top of the bluegrass revival. Barry Mazor, author of Meeting Jimmie Rodgers said he thought as the prototypical individual singing star, to not only pioneering the way for later artist such as Hank Williams and Lefty Frizzell, but also non-country artist such as Bing Crosby, Frank Sinatra and even Elvis Presley.
In the Jimmie Rodgers Saga documentary film that I plan to screen in San Antonio, Texas, from a interview I did with Les Paul when he told me it was trying to emulate Jimmie Rodgers is how he come to invent echo and reverb. Aaron Neville said that it was yodeling Jimmie Rodgers is how he learned to sing and change octaves with his voice. In the early years after Jimmie's death artist like Gene Aurty, Roy Rogers, Patsy Montana, Bob Wills, Hank Williams, Ernest Tubb, Hank Snow and others cut tribute records to Jimmie. Kenneth Threadgill would turn many on to Jimmie at his honky-tonk on Lamar Blvd. in North Austin back in 1933 the year Jimmie died and the same year that Kenneth got a liqueur license to open up his famous roundhouse. Years down the road where he would introduce the young Texas gal Janis Joplin to Jimmie's music and everybody else in Austin for years. In 2010 Elton John and Leon Russell on their Mercury album The Union with Leon and Elton singing the Elton John, Bernie Taupin, and T Bone Burnett penned song "Jimmie Rodgers' Dream" as a tribute to the Singing Brakeman and Elton and Leon would go on to perform the song on several television shows. Johnny Cash said Jimmie was the first record he ever heard. And on and on... to know more of the long train of influence get Barry Mazor's book Meeting Jimmie Rodgers.
Merle Haggard, Austin Court great grandson of Jimmie Rodgers, Benford

Standley on Hag's bus night of the last show he would ever perfrom

more than likely the last public picture taken, I gave Ben Haggard my

camera to take the picture after brought Austin on to meet Merle.
It is a well known fact that Jimmie was one of Merle Haggard's biggest music and life influences along with Bob Wills and Lefty Frizzell, who both were greatly influenced by Jimmie and would then also be influences of Merle's that he would passed on through the decades to the likes of Toby Keith and many others. In 1969 Hag released the award winning Same Train Different Time tribute album to Jimmie. In the linner notes Hugh Cherry writes that Merle said, "When I was a boy, I guess those songs that Jimmie Rodgers sang about ridin' them trains and seein' those different places sort of inspired me. And when I got old enough to go, I went and caught me a train myself." With twenty-five cuts on the album Haggard provides narration between the songs with stories about Jimmie's music and life on the railroad, where Haggard's dad had worked most of his life, and as a boy of 11 Merle would hop a freight train and runaway from home, at 14 he would hobo all the way to Texas, and told me "Waiting For A Train" was not only the first song he ever leaned to play but the first song he taught his son Ben. Merle told me once, "I don't know what I would have done without Jimmie Rodgers and Lefty Frizzell in my life and music."
Jimmie and the Texas born Lefty Frizzell were totally intertwined in Merle's music and life and part of his discovering Jimmie back when he was a young boy. In one of a number of interviews I did with Merle was to ask him when he first became award of Jimmie's music. Merle said he was just a boy and was in the kitchen listening to the radio with his mother. They were listening to Lefty singing a song and Merle told his mom that he sure liked that Lefty song on the radio, and she told him that Lefty was singing a Jimmie Rodgers song. Merle said he then became obsessed with Jimmie's music and his railroad life from that point on. Lefty had done a tribute album to Jimmie Rodgers and produced by Don Law in 1951 titled Lefty Frizzell Sings The Songs of Jimmie Rodgers. Don Law also worked with Johnny Cash, Roger Miller and Robert Johnson, who you will find out more about Johnson recording with Don Law producing him in 1936 in room 414 at the Gunter Hotel and later in Dallas Texas. Robert Johnson's grandson told me the other day, "My grand-father sure did like Jimmie Rodgers." Howlin' Wolf said he was copying Jimmie Rodgers yodel when he would Howl. More on Robert down the story.
In 1959 Ramblin' Jack Elliott did a tribute album to Jimmie Rodgers and Woody Guthrie. Ramblin' Jack told me during an interview, "Jimmie Rodgers was the Grand-father of the Grand Ole Opry and goes back to the Carter Family." CUT TO: 2015 Merle Haggard and Willie Nelson paid tribute to Jimmie with the last album the two brothers-in-arms would do together and titled the album Django and Jimmie as a tribute to Django Reinhardt and Jimmie Rodgers who were both big influences on Merle and Willie. I had a front row seat in the early beginnings of this album with some huge surprises along the way. A number of times on the bus Merle would pick up the phone and call Willie and talk about the project and sometimes I'd hear them working together on songs over the phone. The record hit the charts at # 1, then down the road I would go on the tour with Willie and Merle to promote the album and learning more about Jimmie just seeing how important he was to these two iconic legends and two living legends. There they are, two icons in their 70tys still talking about the legends legends that inspired them and still singing tributes to them here in their own twilight years.
| | | |
| --- | --- | --- |
| | | |
While writing on this story of Jimmie in Texas my saddle pal Andy Wilkinson, writer singer of western folk music and artist in residence at the Texas Texas Crossroads Music Archives, where I am proud to say my writings and films on country music history will be housed for the years after I take my train ride home, sent me an paper titled "The Blue Yodeler is Coming To Town...A Week In West Texas With JR" by Joe W. Specht. Joe is for sure a Texas music historian and in the article reported on Jimmie's early times in Texas, "As early as 1916 in fact, when Jimmie arrived in El Paso looking for a job on the Texas & Pacific Railroad. In the early mid-1920s, he passed through the state, hoboin' or working his way west and then back east on the railroad. Many stories have been handed down over the years about those rambling days. For example, because the T&P made regular stopovers in Abilene, old timers report the railroaders in the area knew Rodgers well. Local legend also has Jimmie strummin' his guitar buskin' on Abilene street corners for tips or singing and playing on the courthouse lawn with the crowd 'chippin' in, a true troubadour.
The dust has not settled on exactly where Jimmie was born, but my research pins it down to Geiger, Alabama with good bit of time as a young boy in Pine Springs, Mississippi could be the place and as a young boy he was in and out of Meridian, Mississippi, where his dad was working seems to me ole Meridian has taken the liberty to say he was born there for years. After his mom died when Jimmie was a boy he began his life in motion and most of his life he was on the move between family members and later his work on the railroad and chasing his dream to be a entertainer since he was only 10 years old. Then when he was on the edge of his height of fame he adopted Texas as his home base during the time he was for sure making his mark in music history while earning the title "The man that started it all..." During the last five years of his life and the time he was living in Texas first living a year Kerrville yet he had a suite in the Gunter Hotel in San Antonio, then for the last four years then San Antonio for the rest of his life. From Texas he would travel to New York to record, New Jersey to film a movie with the new Columbia Screen Gems, Hollywood to record with Louie Armstrong and then head to Atlanta to New Jersey and his touring would always take him back to his home in Texas. Then off with a Tent show or Vaudeville and sometimes the opening act for a new motion picture show and on the road for 2 months at a time.
| | | |
| --- | --- | --- |
| | | |
It wasn't until Jimmie moved to Texas that he began to wear western clothes and sing more about this place he would call home, the yodel became more and more a signature for his music. His wife Carrie Rodgers wrote in her book My Husband Jimmie Rodgers, about their times in Texas and told of his huge love for the Lone Star State and its people. Jimmie loved Texas so much he put his Texas experiences on one of his songs that he almost played when he was discovered in 1927, and in 1928 world of me." Following all of his three years of touring Texas the press was always very positive. Jimmie even moved his Masonic Lodge membership from Mississippi to San Antonio for he knew his destiny there.