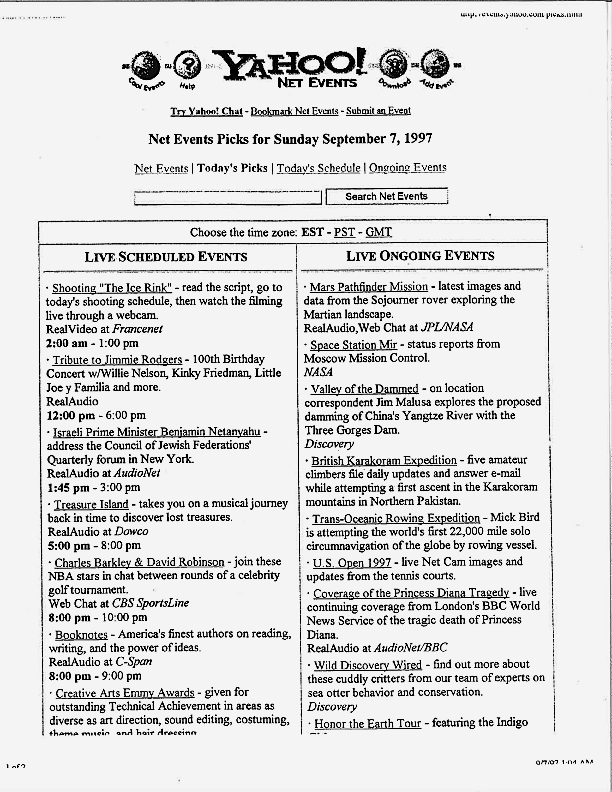 See the Net Event as second on the left..."Tribute to Jimmie Rodgers -
100th Birthday Concert w/Willie Nelson, Kinky Friedman, Little Joe
y Familia and more. Real Audio
The history of the event was that my friend Kathleen Hudson, who was the director of the
Texas Heritage Foundation told me she had lined up Willie Nelson to play for the Jimmie
Rodgers Tribute Concert. I then contacts Computer Boy, who worked with Willie and we
went and met with Willie to get a Green Light to Webcast the show. He said yup.
I then contacted the Bob Dylan Camp. At the time Dylan owned JimmieRodgers.com.
We wanted to use that site and I went to Sony Multimedia in New York, in that Sony/Columbia
was Dylan's record label. They then connected me with Sony Multimedia.