DATES

LOCATIONS

ACTS

FILMS

SPONSORS

TO BE

ANNOUNCED

Jimmie Rodgers

Texas Music & Film Fiesta

September 5-8, 2023 -- San Antonio, TX

TREATMENT/OVERVIEW

Below is prepared to help present the early stages of the

kick off, and lay a foundation for this 1st Annual and those

to follow in celebration of Jimmie Rodgers, the Father of

Country Music. Jimmie is due not only a festival in his

name in San Antonio, Texas but we aim for a statute to

his legacy somewhere on Houston Street. The Festival

will be a tribute to the music of Texas from the early

days leading to the huge music scene in Texas today.

These are the early weeks of planning the production

so there will be changes and additions weekly to this

page and the festival website as we monitor the state

of the present Covid-19 variants and status of the

music business itself

We invite you to scroll down the page

and see the early blueprint for the Fiesta

and we would love to have you on the

JIMMIE RODGERS WILD WEST RUNAWAY TRAIN

IT'S

COMING

FOR MORE

INFORMATION

westmultimedia

@gmail.com

ALL

ABOARD
A DIGITAL META

EXTRAVAGANZA

Music, Books, Films, Chili

Cookoff, Margarita Mixoff,

Trains, Buskin' Musicians

A Fiesta of Live and

Virtual Entertainment

PRODUCTION OVERVIEW

The DreamScape & PlanningSite

Producer/Director/Creator Benford Standley

Associate Producers James and Austin Court

the great grandsons of Jimmie Rodgers

Buffalo Multimedia, LLC

THE EVENT WILL BE STREAMED

WORLD WIDE LIVE & VIRTUALLY LIVE

online for months and on multiplatforms after

the live broadcast we go virtually live...

Musicians, Actors, Venues, Filmmakers, S

ponsors,

Production Staff,

Volunteers

Jump on the Train

Contact us Below if you

want to be part of the festival
IN THE MAKING...

Dream and brainstorm with us to create a one of

kind Festival of Music, Film, Art, Books and History

Jimmie Rodgers Texas Music & Film Fiesta

Downtown San Antonio on September 5-8, 2023

The 4-day event will be a Fiesta of music, films, food and spirits, with special

Music and Film Awards...a Multiplatform and Multicultural Roundup of

unique talent that is a blend of the music history of the State of Texas.

With a cast of artist from across the miles and miles of Texas.

JUMP ON BOARD AND HELP US BRAIN STORM...DREAM UP

AND CREATE THE BEGINNING OF A FUN AND EDUCATIONAL

EVENT FOR THE ENTIRE FAMILY AND GIVE REGARDS TO

THE MANY TEXAS MUSICIANS AND PLAYERS THAT HAVE

MADE THEIR MARK IN A WIDE RANGE OF MUSIC STYLES.

JIMMIE RODGERS

"The Father of Country Music"

and the only man in history to be inducted

into the Country, Rock, Blues, Songwriter

and Grammy Halls of Fame, plus the W.C.

Handy Blues Award...2017 he received a

Lifetime Achievement Grammy. On his

plaque at the Country Hall of Fame it says

"Jimmie Rodgers' name stands foremost in the

country music field as the man who started it all..."

Very important to the Rodgers' Legacy

is that the last years of his historic

career he lived in San Antonio, Tx.

BenfordStandley.com

In the the early stage planning for days of music and film spread around downtown

San Antonio with the Wild West Runaway Train, Medicine & Tent Shows and more...

and

Movie Premiere of the

JIMMIE RODGERS SAW MILES

AND MILES OF TEXAS AND

MOVED TO SAN ANTONIO

CLICK PICTURE BELOW

JIMMIE LOVED SAN ANTONIO, TEXAS

The Event is Dedicated to

Jimmie Rodgers, Merle Haggard,

and runaway children & youth...

Austin Court, Buffalo Benford, James Court

James and Austin are Great-Grandsons

of Jimmie Rodgers and both born and

live in San Antonio, Texas
Texas Premiere of the film Jimmie Rodgers

Saga as one of the Festival's events coming

to downtown San Antonio. During the Festival scenes for the biopic movie Jimmie Rodgers:

The Man That Started It All will be filmed.

Our Four Act Movie Premiere

Act I: The Medicine Show

Act II: The Tent Show

Act III: The Vaudeville Show

Act IV: The Motion Picture Premiere

San Antonio, Texas

The diverse and multicultural city of San Antonio has a Native

American history going back past 10,000 BC...on through the

Mexican American and Spanish colonial heritage, a true multi-

cultural city, and is the 7th most populous city in the USA and

2nd in Texas. Now a large convention and tourist city and the

miles long San Antonio River with the River Walk and the

Alamo, an 18th-century Spanish mission now a museum, all

make it one of the top tourist destinations in the state. As seen

in the picture to the right the downtown is home of the Hemis-

Fair Park's 750-ft Tower of the Americas overlooking the

grand city that is now "Bigger Than Dallas."

IF YOU'D LIKE TO PERFORM OR HAVE A DOWNTOWN LOCATION

AND/OR WOULD LIKE TO BE PART OF THE FIESTA, AS VOLUNTEER,

EXTRA IN THE MOVIE, ON STAFF, OR A SPONSOR...contact us below

We want to not only celebrate the music of Jimmie Rodgers each year, but celebrate

the cross section of who he'd became during the last 5 years of his life in Texas. The

range of influence in music has inducted into the Blues, Country, Rock, Grammy

& Songwriter Halls of Fame, and at the same time the rich heritage, the diversity

and wide range of music styles born of the Great State of Texas from the Mexican,

Blues, Tejano, Western, Country to the Austin Cosmic Cowboy Outlaw, Gonzo

Armadillo music scene. from rocker Steve Miller from Dallas, Buddy Holly from

Lubbock, Bob Wills from Kosse, Rosie Flores from San Antonio, JoJo, Henry,

Ringo of Los Lonely Boys from San Angelo, Guy Clark from Monahans, Willie

Nelson from Abbott, Roy Orbison from Odessa, Lefty Frizzell from Corsicana,

Gene Austin from Gainesville and on and on across the miles and miles of Texas.

EACH YEAR ONE OF THE EVENTS WILL BE THE AWARDING OF

MUSICIANS CREATING A JIMMIE RODGERS HALL OF TEXAS FAME

The Cast of Characters for the show will

be entertainers and actors from a cross

section of the career, music and history

of our star Jimmie Rodgers, who'll be

played by Chance Wilson. Some will be

from the cast of our actual documentary

and many musicians from Texas music

scene performing a wide range of music

styles together with variety acts movie stars...plus many Surprise Guests...

EMAIL FOR INFO

JIMMIE RODGERS RIDES THE DIGITAL TRAIN OF TECHNOLOGY

Jimmie Rodgers story rides the same track that the cutting edge of the advancement of the

entertainment business and the technologies that drove it along. From running away with a

medicine show as a boy then later producing his own tent show. He was doing radio in

the early days, before he was recorded on some of the first portable recording equipment

in 1927, with his record being released on the wind-up Victrola on cylinders, record and

disks. He was discovered at one of the early field recording of Victor Talking Machines.

From the 1830s and for the next 100 years wandering troubadours, medicine shows, and

the traveling circus, wild west and minstrel shows, tent shows, rag-operas, tent repertoires,

or tent reps as the were called, and the tabernacles, freak shows and dime museums, store

shows, and concert saloons gave stage to the medicine doctors, charlatans, and bombastic

grifters, the buffoonery of the barkers, and the snake oil doctors with their tonics, ointments,

liniments, elixirs and snake oil jive "that it will cure whatever ales you," were traveling from

town to town. Jimmie Rodgers, Bob Wills, Hank Williams, Gene Autry to ole Buck Page

of the Riders of the Purple Sage made their first money as musician in medicine shows.

Riding the train technology in1929 to Hollywood, where he would star in one of the

early "talkie" films at RCA's new studio to further their ride into "sound on film" when

they teamed up with Columbia Screen Gems to produce a 3 song movie short of

Jimmie Rodgers in his brakeman's uniform before he took the actual train back to

his home in Texas. Rodger's story rides the history of the early days of technology.

From 1916 Jimmie was in and out of San Antonio, Texas, in 1929

he bought a house in Kerrville and had a suite he was living in at the

Gunter Hotel, and buying a house in 1931 in San Antonio. He became

an horary Texas Ranger, wrote songs about Texas, had a radio show in

San Antonio, living there the last 4 years of his life...Our hope is that

the city of San Antonio will make him a Favorite Son after our Festival

and jump on board this Wild West Runaway Train and the First annual

JIMMIE RODGERS TEXAS MUSIC FESTIVAL

___________________

The Book Barn

GET IT ON THE PAGE

IN ADDITION TO MUSIC, FILMS, FOOD, DANCE & SPIRITS,

WE WILL HAVE A NUMBER OF AUTHORS ATTENDING

WITH THEIR BOOKS ON MUSIC HISTORY TO GIVE

TALKS AND PRESENT THEIR WORKS...

AT THE WRITERS EXPO THERE WILL BE AUTHORS LIKE

BARRY MAZOR, KATHLEEN HUDSON,

CHRIS FELVER, BOBBY BRIDGER and more

westmultimedia@gmail.com

JIMMIE RODGERS

& THE RKO VAUDEVILLE SHOW

OPENS THE

MAJESTIC THEATER

IN 1929, WITH 18 CURTAIN CALLS

Nine decades ago in 1929 all seats for the grand opening of the Majestic

Theater were reserved and ticket prices ranged from $2-$10. The headline

act was "The Singing Brakeman" himself Jimmie Rodgers, who had hit

the top of the Hillbilly Charts with his million seller "T For Texas" at the time

he was one of the biggest radio and record stars in America and on RCA

Victor was not a bad train to ride. There were live performances by banjoist

Mexican Troubadour Don Galvan, aka Banjo Boy, acrobatic group called

the Seven Nelsons, Eddie Sauer and his jazz band called the Syncopators,

comedians Morton and Stout, the Shaw-Carroll Dance Revue, Harrington

Sisters, "Rays of Sunshine" and few other local acts.

The Proceeds were donated to the Ella Austin Orphans Home and the

Children's Hospital fund of SA Junior League, and 91 years later both

organizations are still active in San Antonio helping children. The night

featured the moving picture show Follies of 1929 by Fox Movietime, one

of the early films that William Fox produced with Multicolor sequences and

filmed in the experimental Grandeur wide-screen. These were the times

that the "talkies" were presented the same night with the vaudeville shows

as this form of entertainment was going the way of the medicine shows,

vaudeville stages would become movie houses and movie theaters.

The Majestic Theater was a theater chain part of RCA Victor and RKO

Radio Pictures Vaudeville Shows aka the Radio-Keith-Orpheum Interstate

Circuit originating with deals between David Sarnoff of RCA Victor/NBC

and Joseph Kennedy. The Majestic was compared to the Fox in Atlanta

and the Paramount on Broadway in New York. The opening night of the 4

day run was a very formal night with the Texas Governor and a number of

dignitaries. It was a big night for Jimmie, for he was a local boy with his

suite at the Gunter Hotel across the street and house in Kerrville, Texas

and received 18 curtain calls as reported in the local news papers.

JIMMIE RODGERS TEXAS MUSIC and FILM FIESTA IS ABOUT HISTORY

With percentage of the proceeds going to help

Dedication

The movie and the production is dedicated to

Jimmie Rodgers and my pal Merle Haggard,

plus the millions of runaway, homeless and

missing children in these United States...

Merle and Jimmie were both runaway kids

Standley has written 3 books on the subject.

We plan to support and call to center stage

three great organizations that are helping to

lessen the tragedy of homeless, runaway,

missing and abused children and youth.

ELLA AUSTIN COMMUNITY CENTER

Help with early childhood, youth services while

promoting healthy life styles, leadership skills,

and self sufficiency to kids in San Antonio.

ROY MASS YOUTH ALTERNATIVE

Where they are restoring hope one child at a time... An

emergency shelter service and 24 hour drop in center,

long term residential center, transitional living program

and family counseling. RMYA's goal is to create brighter

futures for kids in crisis by promoting success in a healthy

living in a safe, healing environment and giving kids and

the families the tools to end the cycle of abuses

TEXAS YOUTH HOTLINE -866-638-7925

Originally called Peace of Mind in 1973 and operating still

today. Producer of the Jimmie Rodgers Fiesta has a special

relationship with the program since those days for the 50

years the program has been in existence.

From 1929, till he passed away Jimmie Rodgers would

have a suite at the famous Gunter Hotel on Houston Street

The Hotel was built in 1909, the historic hotel's roots date back to the first year of the Republic of

Texas. In 1837, at the corner there had been a old Frontier Hotel and the location was stop when

the stage coach came in town. There is a long and exciting history to the landmark and it's

known that Jimmie Rodgers, actor/writer/ humorist Will Rogers, Mary Pickford, Mae West, and

cowboy film stars Tom Mix, Roy Rogers, John Wayne and Gene Autry stayed at the hotel, with

Will and Jimmie having suites there. Jimmie bought a house in Kerrville in 1929, yet he was

spending most of his time in San Antonio where he was doing a radio show at KMAC, and living

in his suite at the Gunter Hotel, and bought a house in Alamo Heights. In 1931, when Jimmie

Rodgers and Will Rodgers began their historic tour to raise money for the Red Cross they had

a huge send off party at the Gunter Hotel's Crystal Ballroom with the Mayor and the who's who

of San Antonio. The tour is known to have saved the Red Cross from bankruptcy due to the

Depression and the Dust Bowl days, the situation that set the California migration in motion.

Blues singer Robert Johnson who was a big fan of Jimmie Rodgers and played many of his

songs, considered him a music influence and would end up in room # 414 for the first of the

only two recording sessions he would ever record in that room on November 23, 1936, some 3

years after Jimmie's death. A talent scout had arranged the session with Don Law who had

produced Lefty Frizzell's 1951 tribute album to Jimmie Rodgers. Johnson recorded 16 songs

that session and later Law would produce the Bob Wills recording "San Antonio Rose."

We are excited to announce that Steven Johnson, Robert Johnson's

grandson to be part of the celebration, and we plan to team up with

the San Antonio Blues Society to make this a big part of the

Jimmie Rodgers Texas Music Festival, blues band and all...
The Wild West Runaway Train set

will include medicine and tent shows

EXPERIMENTAL THEATER SYNOPSIS

Theater with a digital century twist, cow-chips to computer

chips vaudeville-style extravaganza combined with the

premiere of the Jimmie Rodgers Saga "talkie" ...

in Hollywood dialect "It's a medicine show meets rag

opera tent show & movie premiere in a vaudeville theater

staging...where a snake doctor brings out his troupe of vaudevillians to gather him a crowd, being our audience,

and they're transported to a Hollywood red carpet movie

released of a musical play documentary film during the

Jimmie Rodgers Texas

Music & Film Fiesta

An over the foot-lights show that'll be a true integrated

multimedia theatrical dime museum experience. With

singing cowboys, rope tricks, Mexicans vaqueros, Tejas

hill country Native Americans, famous characters from

history including Bob Wills, Will Rogers, Sam Houston,

Texas Troubadour Ernest Tubb, and others all presented

in lost gonzo cosmic vaudevillian musical theater style...

Houston St. the old Theater District of

San Antonio will rock this Fall of 2022

St. Louie Blues

The song was written in 1914, and considered by many

as the most important blues/jazz song ever written. This

16 minute film directed by Dudley Murphy and working with

WC Handy who wrote the song and got Bessie Smith to

star in the movie, and is the only song of her singing on film

anywere. Filmed in 1925, it is considered one of the first

music videos and one of the most important recordings in

history. Erin Murphy, Dudley's daughter will screen her

Dad's film and do a Q&A about him coming out of the

silent film era into the "talkies" the "soundies" AKA

the beginning of the sound on film era.

A BIG PART OF

THE FESTIVAL

WILL BE THE

SCREENING

OF MUSIC

DOCUMENTARY

MOVIES...

We will show films all three

days of the festival, not as

a traditional "film festival,"

but a festival of movies &

new media on music history.

TO SUBMIT A FILM

contact us at email below

Blaze Foley: Duck Tape Messiah

A documentary on the everyday man behind the legend

Blaze Foley. Born in a tree house, killed in a friend's

living room and 86'ed from his own funeral, said to be a

kind of character that kept Austin weird. Merle Haggard

called him a hero and recorded some of his songs as

did Willie Nelson, John Prine and Lyle Lovett. I was

proud to première the film in 2008 at a Digital Film Fest.

Written and directed by Kevin Triplett who we're going

to Stream to the screening from where he is living in the

Middle East. Recently Ethan Hawke produced a very

successful biopic about the life of Blaze Foley.
Carrie Rodgers

Jimmie's Wife who lived

until her death in San Antonio
..

Jimmie Rodgers

Chance Wilson

Playing Jimmie Rodgers

..
Charlie Walker, Carrie, Johnny Cash

Anita at the 1957 Jimmie Rodgers Festival

From 1953, and for the next number of years Carrie

and Anita Rodgers would travel from San Antonio to

Meridian, Mississippi to support the Jimmie Rodgers

Festival and traveled there on a number of occasions

with San Antonio KMAC Radio DJ Charlie Walker.

Same radio station Jimmie Rodgers had his show.

Elvis & Charlie Walker 1955. Elvis would

be on Walker's KMAC show in San Antonio

| | | | |
| --- | --- | --- | --- |
| Wine Taste-off | Taco Cook-off | Margarita Mix-off | |

California/Montana/Texas

and south of the Rio Grande

contact us

for more info or ideas
Benford Standley's work to help runaway

homeless and throwaway children and youth.

Vist the Documentary Website

Buffalo Multimedia

westmultimedia@ gmail.com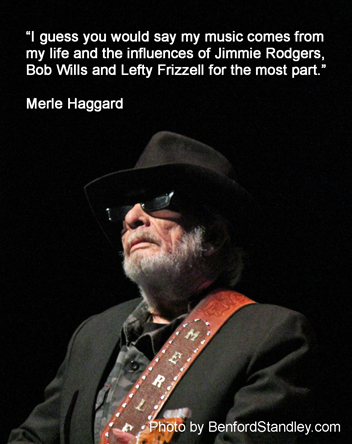 SPECIAL DEDICATION OF THE
SHOW TO MERLE HAGGARD
WILD WEST RUNAWAY TRAIN

Four act Play

It's Bigger Than Dallas...

Act I: The Medicine Show

Act II: The Tent Show

Act III: The Vaudeville Show

Act IV: The Motion Picture Premiere
FLYER FROM THE 2021 DATE THAT WE
CANCELED BECAUSE OF COVID-19